Weather conditions & Packing list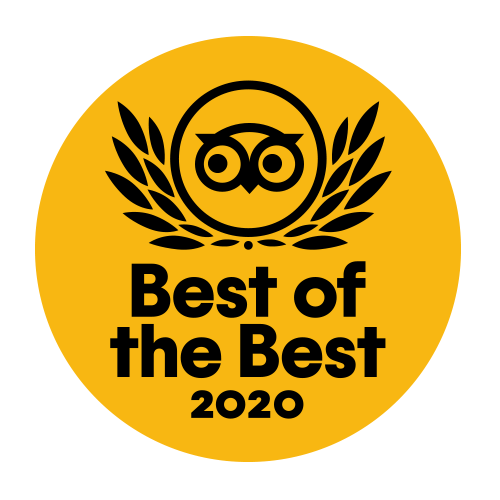 Our Office Team is highly proficient in orchestrating the complex arrangements that organized travelling requires. Questions are answered in a comprehensive manner and you will find that booking with us is nothing but a pleasure. We do our best to ensure that all our requirements and requests are met; whether before, during or after your tour with us.
Our naturalist guides are all wildlife experts, accomplished birders and tour coordinators. We only employ experienced guides with deep knowledge of the local fauna and flora as well as professional bird guides in our Bird Tours. Whilst we therefore guarantee that our wildlife and bird guides have unequalled skills, we also understand that the guide makes the difference in the quality of your tour. We believe that they need to be personable, professional, attentive, friendly, and dedicated to delivering the finest wildlife experience.
Pantanal Jaguar Safaris is a small scale specialist niche travel company priding itself on its client service levels and product knowledge. Please find information below on each of our team members, their travel experience and what they do for the company.
André Moratelli - General Director
​​André, co-founder of Pantanal Jaguar Safaris, developed a passion for wildlife whilst growing up in Mato-Grosso and later guiding in the Pantanal and the Amazon region. He has extensive experience in leading wildlife tours throughout Central Brazil. Time and great efforts have brought him to the scene as one of the most experienced wildlife guides in Brazil, traveling through most of the country leading filmmakers and wildlife photographers.
As wildlife Biologist he has co-authored the book on the biodiversity of the southern Amazon entitled "Discovering the Southern Amazon'': Biodiversidade da Fazenda Sao Nicolau (Peugeot)". He also compiled inventories of rainforest mammals in the Pantanal and Chapada dos Guimarães National Park.
André's strong scientific background as a qualified wildlife biologist and his keen business sense, customer care and attention to detail has been a major factor in making Pantanal Jaguar Safaris one of Brazil's Premier Tour companies. André lives near Chapada dos Guimarães National Park with his wife and kids, he speaks English, Portuguese and Spanish.
Leen Gillis - Managing Director
​Leen, co-founder of Pantanal Jaguar Safaris, fullfiled her passion for wildlife by guiding in the Pantanal and the Amazon Rainforest. After finishing her graduation, Leen decided she wanted to be a birder for a living instead of just on her holidays and weekends.
Leen was born in Belgium, graduated in bio-science engineering at the University of Leuven. She finished her master in "Ecology and Conservation of the Biodiversity" at the Mato-Grosso State University in 2011 where she studied ecology of birds in Chapada dos Guimarães National Park.
Leen's knowledge, experience acquired in the field is essential in tailoring the ultimate safari experience. She is extremely talented in handing the complex logistic of running tours, with a keen eye for details and her commitment for service excellence. She has built a great relationship with our clients who have high praises for her handling of all the pre-tours support and communication.
Leen speaks fluently English, French, Spanish, Dutch and Portuguese.
Noam Salstein - Wildlife Guide
​Noam Salstein is regarded as one of Brazil's finest naturalist guide . In the early 90's he packed up his scope, said goodbye to São Paulo, and headed out to Mato-Grosso Sate where he is been working as wildlife guide for more then 20 years.
Noam has a passion for wildlife that is surely met by only a few, he took part in the development of ecotourism in the Pantanal National Park, adding value to threatened species such as Jaguars and Giant Otters and benefiting local communities. This love inspired him to dedicate his life to Nature Conservation as well as spending every second of his spare time in the field. He is an excellent field guide and expertly leads many of our wildlife and bird tours. Noam speaks fluently French and English.
Max - Wildlife & Birding Guide
Max is local guide, also known as Pantaneiro, and truly one of the experts in nature. He grew up in a small traditional cattle ranch along the Transpantaneira road working as horse man. Due to his fantastic spotting skills, gentle nature and carisma, he started guiding groups since a young boy. His local knowledge and background made him one of the finest wildlife guides in the Pantanal. Max speaks fluently English and Portuguese.
​
Fernando Frosini - Wildlife Guide
Fernando is a professional guide for over fifteen years, he leads birdwatching and photography tours to several parts of Brazil, including the Pantanal, the Amazon, and the Savannas of Central Brazil. He started guiding hikers and photographers around Chapada dos Guimarães National Park, and about the same time he started birdwatching with his friends. His passion for wildlife made him one of the best guides and Tour coordinator of Central Brazil. Fernando speaks fluently English and Spanish.
Tony Rodrigues - Naturalist Guide
Tony has extensive experience leading jaguar safaris and photography tours throughout Pantanal, he has an excellent understanding of neotropical wildlife and tropical plants. Besides being a keen wildlife photographer Tony is also blessed with a contagious sense of humor and a wonderful gift for sharing his knowledge in the field. All his experience and charismatic personality makes him a great tour leader. He lives in Cuiabá.
André Carcara - Wildlife Guide
Guiding since 1998, André (aka Zan) used to lead small ecotourism groups in Chapada dos Guimarães and Transpantaneira Road, mostly in his classic Bandeirante Land Cruiser, also supporting German and Finnish birdwatcher groups in Chapada dos Guimarães National Park and Pantanal. More recently, he started leading Jaguar Spotting Tours in Porto Jofre and Paraguay river. He loves sharing his passion for natural history, ecology, wildlife, and culture. His knowledge of Brazil economics, politics and history are remarkable.
All his experience, coupled with his friendly and charismatic personality, makes him a great tour leader and trip companion. André lives with his wife and 2 kids in Chapada dos Guimarães. Speaks fluenty English and Portuguese.
Arthur Keunecke - Wildlife Guide
​Arthur Keunecke is undoubtedly one of Brazil's most experienced tour guide and wildlife photographer. He has been working as wildlife guide for more then 30 years throughout Pantanal and the Amazon.
Arthur lead our photography Tours, his passion for wildlife have led him to all corners of Brazil. His wildlife tracking skills are legendary and his sense of humor is a great asset. Artur lives in Chapada dos Guimarães with his wife and children, he speaks English, Portuguese and Spanish.
​
Alyson Melo - Birding & Wildlife Guide
Brazilian biologist with post-degree on Biogeography of Neotropical Bird. He has been working with conservation projects around Pantanal e Amazon and also as Naturalist Guide for over 18 years. As naturalist guide he loves to share his knowledge with people that appreciate nature. He is one of the pionner jaguar tracker, working on this activity since 2006. On the last 10 years he has been dedicating a lot on wildlife photography leading groups around Brazil. Despite of it, birds is his passion and even when he is on vacations he is birding somewhere, he had been learning a lot about the traditional knowledge with locals, which he believes are the best experts on nature. Nowadays, he mixes the traditional and scientific knowledge which makes a great differential on his skills. Besides, Pantanal and Amazon he also leads groups in Cerrado (Brazilian savannah), Atlantic Forest and Caatinga as well.Currently, he lives with his family in Bonito, a charming town established on the Cerrado area considering one of the best ecotourism areas in Brazil.
​
Regina Ribeiro - Birding & Wildlife Guide
Regina is a Brazilian Naturalist based in Belo Horizonte, Minas Gerais State. Her great interest in nature and travel led her to get a first degree in Tourism Business then in Ecotourism and Biology. Her keen sense of observation and breath of experience has taken her to guide mammal, birding and photo tour groups with great reviews throughout Brazil as well as in neighboring countries as Argentina and Chile. She is a popular guide, a knowledgeable and informative person and appreciated for her ability in wildlife spotting. Regina is also bilingual speaking fluent English and Spanish.
​
Noah
​Noah is our junior guide, and to be honest, he is a 24-hour job. He loves horse riding and boat trips. His favourite animals are Giant Otters which he can imitate quite well. We are looking foward to see him leading one of our Tours.
Luiza
Luiza is a new member to the Team. She loves taking care of animals and she is also a very keen painter. Her favourite animals are macaws and toucans.