Weather conditions & Packing list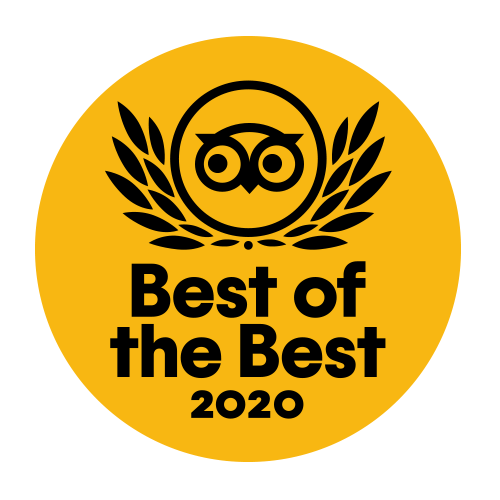 COVID-19 in Brazil & our Tours
RESPONSIBLE AND SAFE TOURISM
The Brazilian Ministry of Tourism has launched the Responsible Tourism Seal, a program that defines good hygiene practices for each tourism sector segment. The seal is an incentive for consumers to feel safe when traveling and going to places that comply with specific protocols used for the prevention of Covid-19, positioning Brazil as a protected and responsible destination. To access the seal, companies and tourism guides must be duly registered with Cadastur (Register of Tourist Service Providers). This is the first stage of the Brazilian Tourism Recovery Plan, coordinated by the Ministry of Tourism, with the objective of reducing the impacts of the pandemic and preparing the sector for a gradual return to activities.

"This project, elaborated by the Ministry of Tourism, is extremely important so that tourists feel safe when visiting different establishments and locations once businesses are allowed to reopen. Each type of establishment must follow specific guidelines in order to earn the 'Responsible Tourism Seal.' It will serve as a guarantee for customers that all health measures are being taken against the spread of the Covid-19 Coronavirus," explains the president of Embratur (Brazilian Agency for the International Promotion of Tourism), Gilson Machado Net
PANTANAL JAGUAR SAFARIS Operator is certified with Responsible Tourism Seal.

You can check the validity of the seal by this QR code:
Important information regarding Covid-19 in Brazil and Chile and our scheduled trips.
​
COVID-19 Update March 14, 2022
Proof of Vaccination is Required for Travel to Brazil and Chile!
To Travel to Brazil and Chile, proof of vaccination is required using Pfizer-BioNTech, Moderna, AstraZeneca, CORONAVAC or Johnson and Johnson vaccines. Booster shots are highly recommended though at the moment not obliged.
Brazil now requires for entree:
- Vacination card with full name, name of the vacine used and date (the last shot at least 14 days before travel day).
- Online declaration form of health: Declaração de Saúde do Viajante (transporte aéreo) (anvisa.gov.br)
We will strive to offer common sense COVID-19 mitigation protocols, Yet, anytime we choose to travel, we must acknowledge the risk of contact to disease—COVID-19 or otherwise.

Some of the general travel protocols we recommend:
Currently, a PCR COVID-19 viral test is required for virtually all travelers to many international destinations outside of their home regions reached by air travel, regardless of vaccination status.

A COVID-19 viral test (either an antigen test or a nucleic acid amplification test) is currently required of all travelers entering or returning to the USA, taken one calendar day (or less) of your inbound international flight departure to the United States. We will assist with arrangements to attain a conforming Covid test in time for inbound US flights at the traveler's expence. Please inform us with your travel schedule via e-mail.

Some COVID-19 PCR test results are documented in writing on a paper document and may also be available in electronic form from your healthcare provider. Both are acceptable for entry into the US in addition to the attestation form found here: https://www.cdc.gov/quarantine/fr-proof-negative-test.html . Some countries require a WRITTEN/PRINTED copy of a negative COVID-19 PCR viral test result derived within three days of your inbound flight departure, or within three days of your arrival depending on local regulations. If you received your test results by text or email print the certificate you are sent. This covers the WRITTEN/PRINTED requirement in most cases.

Trip participants are recommended to bring their own personal hand sanitizer. Since COVID-19 is primarily an airborne disease, CDC reports transmission of COVID-19 via touch is relatively low.

Meals in restaurants will be managed according to the protocols in place per local, state and/or federal (country) guidelines. Each situation will require unique management and will be dealt with to the best of our ability for the comfort of all our guests.

These protocols will be implemented and continually modified as more is learned about this disease, its variants, and its mitigation. We are closely following new developments and will adjust our response accordingly.
​
​
Coronavirus disease (COVID-19) Amended Policy – Pantanal Jaguar Safaris
Due to the Coronavirus disease (COVID-19) outbreak, Pantanal Jaguar Safaris has made special provision for amendments to existing and forthcoming bookings for tours starting in 2022.
The below conditions are only applicable if the World Health Organisation explicitly recommend travel restrictions to, or, if home countries have imposed travel restrictions. Or in case you are tested positive on the day of the Tour.
​
1. You may amend your booking by postponing the same tour for any available date, later in 2022, with same Tour quote, at the same 2022 rates, subject to point 2 & 3 below.
2. If you wish to transfer your booking to a date in 2023 or later and maintain the 2022 Tour quote, the balance of the Tour should be done 60 calendar days prior to the day on which the Tour begins.
3. Bookings may be amended free of charge up to 60 calendar days prior to the day on which the tour begins. If the restrictions are still in place, or at risk of being in place between 30 and 60 calendar days prior to the start of the tour, then we will, in consultation with you, decide whether the tour should proceed, or be postponed. If you wish to amend a booking less than 30 days prior to the beginning of the tour, then our standard Terms and Cancellation fees shall apply. These conditions are not applicable to expenses or costs not included in the tour price such as, flights, extra accommodation or transfers that may have been invoiced and paid for already. These costs carry our standard Terms and cancellation fees. In such instances, you are advised to claim a refund from your personal travel insurance.
4. Pantanal Jaguar Safaris reserves the right to make changes to the above policy from time to time. Such changes will be posted to our website, they will not be emailed.
If you have any further questions or doubt, please do not hesitate to contact us via email: contact@pantanaljaguarsafaris.com.

Communication with our travelers is important to us and we will strive to keep you up to date as conditions change.